My Experience In Tackling Work-Related Stress and Anxiety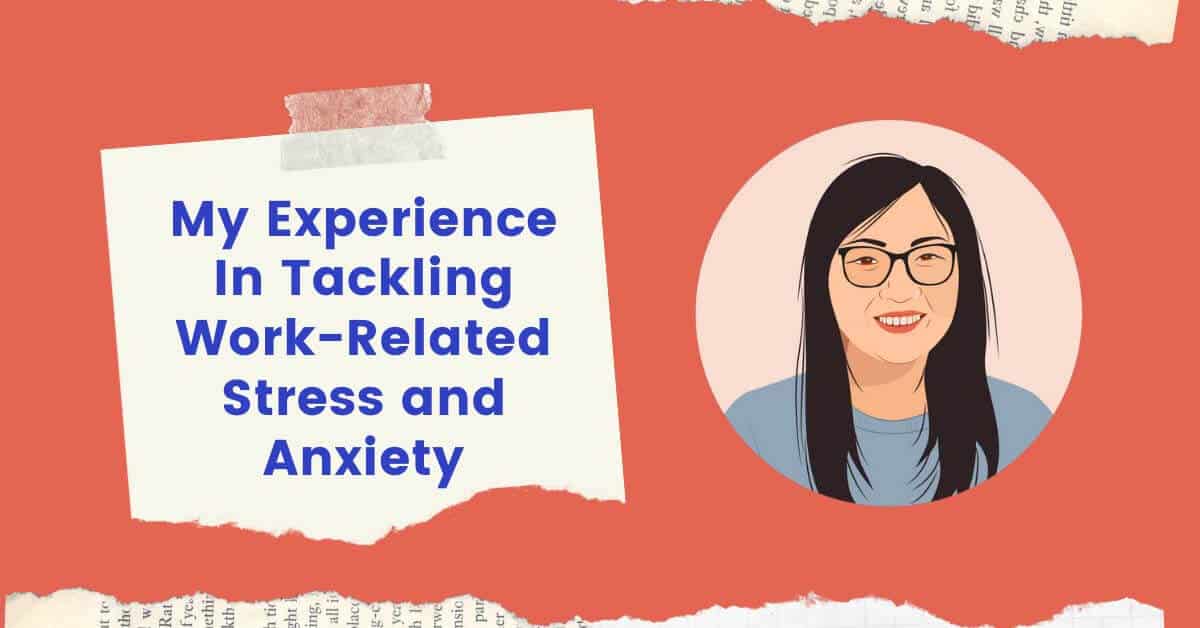 Why Am I Sharing?
I think it is really important to just open up and let out the reasons why I want to share my experience with our readers. As mentioned before, it is mental health awareness, however, I want to also remind our readers that is it okay to have stress and anxiety.
So, where do I even begin?! In the last 7 years of my working life, I have had countless amount of jobs, ones that I stuck with for a while and ones I really didn't – those were the ones that triggered me.
Most people in their life will have experienced anxiety in one form or another, which in one way is reassuring, knowing that this happens quite often. However, on the other side, anxiety can come in mild to extreme cases, such as social anxiety disorder or PTSD.
The reasons why I want to write this little post out to the world, is to let everyone know it is okay to go through mental health with work life and personal life. I hope my content can relate and I could be some sort of role model to show that anxiety can be eliminated or at least be at ease.
Why Work Caused My Stress and Anxiety?
Having gone through various jobs after I completed my Masters Degree back in 2017, there was sheer panic. Thoughts going through my head, why did I quit my job when I was earning decent money and started studying? Why did the jobs I worked for made me so unhappy?
There were so many reasons that led me to my work-related stress.
Firstly, being in a job where the company just did not treat you right. I thought this job was the one after I graduated but further down the line, I knew this was wrong. Working in a small team (literally like 3 people), having unrealistic expectations and a lot of the time feeling alone.
This initially triggered my panic attacks and chronic stress. Having a sudden change of thought, one minute thinking this job was the one to being SO disappointed and confused. This caused me to over-think, worry and constantly think about what's next?
Secondly, job panicking and reverting back to a job I use to do. This was not a good idea at all!! I felt nervous and scared to try something knew and relied on comfort and a job I knew I was good at. However, this led me back to square one but I was brave enough to quit after 6 months.
Thirdly, being unemployed. So, after leaving my job, I became unemployed for 2 months and initially this really freaked me out. Having no income or stability, this made my stress go through the roof!
What changed?
So, after going through dead end jobs, what did I do to turn my life around? Firstly, I acknowledged the fact I was having anxiety and chronic stress. Physical signs were showing on my body, such as rashes, shortness of breath, tingly hands and feet.
Also, psychological signs, such as, over thinking everything, worrying about unnecessary things and the constant fear and panic.
Once I acknowledged my own mental health, I knew self-care and professional help was needed. I turned to my GP. I always knew I had mild depression since I was an early teen and for years I was terrified to go and see a doctor; think this is normal for most people!
Going to seek help is brave and a wonderful thing to do because you are allowing yourself to heal and finding your true inner self.
Cognitive Behavioural Therapy
I was referred to try Cognitive Behavioural Therapy under the NHS scheme. I used an online therapy session called Silvercloud, which allowed me to do the therapy in my own pace.
The online therapy was offered by the therapist initially letting me do a "quiz" by numbering each question – highest to lowest. This then determined what type of therapy I should try and at the same time I spoke with a therapist.
After that, I was enrolled and had regular catch ups with my therapist once or twice a week through telephone to check my progress. The therapy itself involved various exercises that enabled me to find what was causing my anxiety and to overcome it.
Personally, for me, this therapy worked, as I did not have to see a therapist face-to-face. I was happy that they gave me a choice in how to do my therapy sessions. At the end of the session, it changed me for the better. I became totally re-focused and was ready to start a new chapter in my life again.
What Am I Doing Now?
Few years later, I have never been happier. Self-awareness played such an important part of this journey because I recognised what I was going through. Being able to acknowledge and take the step to tackle the problem was so uplifting and rewarding.
Now, I am definitely not saying my stress and anxiety are completely gone but I am able to control them and understand ways to decrease my levels of stress. Work-related stress is definitely eliminated, choosing a job that fits the environment I like and having a strong team ethic also plays an important role.
Furthermore, having a company that supports mental health is also extremely important. The fact that I can join mental health workshops, involve in diversity projects, union reps and have colleagues who I can relate to, they all help!
I do believe that the more we educate each other on mental health, the better. It means we are able to understand and support one another.
Lastly, just be yourself. At the end of the day, everyone is different and we all heal differently. However, know that there are people out there that can support you.
I think it is great that in recent years, there are more and more resources readily available for people with mental health disorders. The future is bright!
Helpful Resources