How To Start A Community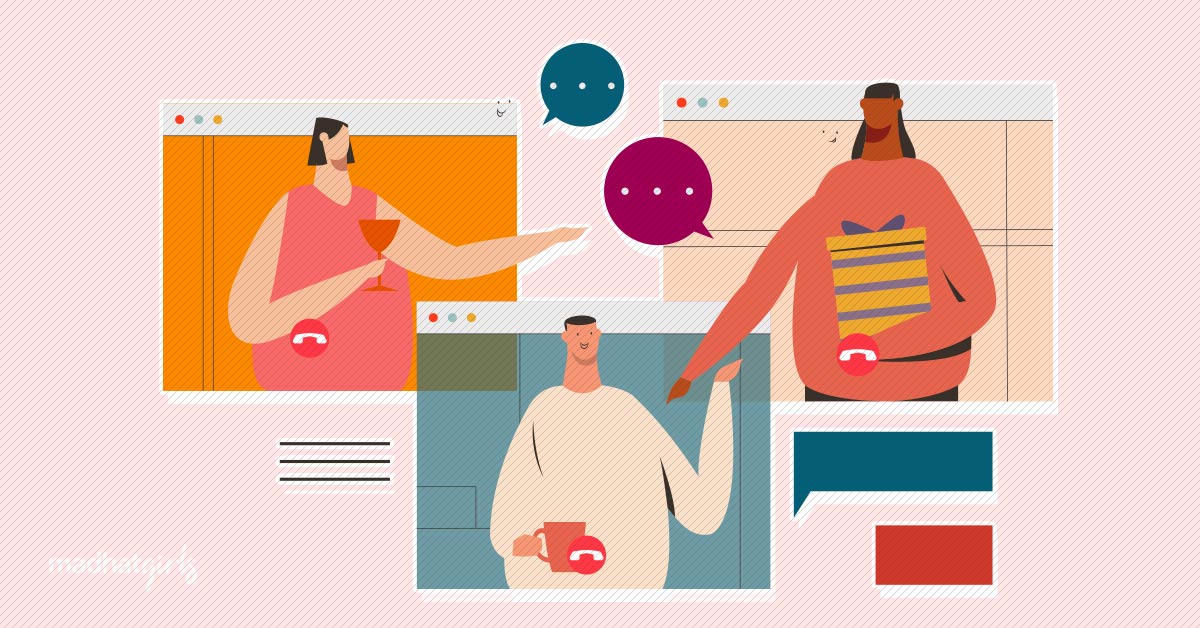 A community is a place for inclusion; a place where people can bond over common interests and passions. And it's a place where we have connected and collaborated with so many other incredible female entrepreneurs.
You can build relationships with each other and your brand by either joining other communities or starting your own.
Starting up your own community can be one of the best things you can do for yourself and your business. When you're just starting up there are so many things that you have to consider from coming up with an excellent idea to registering a company, all the way down to planning your strategy, finances and so much more. This journey of discovery is so personal that no matter how exciting entrepreneurship is, it can leave you feeling isolated when no one around you understands your journey.
Loneliness can lead to depression, stress and anxiety which can cause a whole new range of other mental illnesses. Our world is slowly converting into the digital spectrum because of the Corona-virus, therefore, the only thing we can do is adapt to prepare for the changes that are happening around us.
In the Self-Employment Review researched by Julie Deane, the founder of Cambridge Satchel Company, 30% of respondents say that isolation is one of the biggest challenges faced by business owners and sole traders.
Grasnet Survey shows that almost 59% of respondents feel less lonely when online. One of the best ways to combat these feelings is to engage with a supportive community.
We're going to be talking about how you can start up your own.
1. Know Your Yourself
When you start a business you will no doubt waver between very high moments and very low moments. When you know your own core values, skills and strengths you are able to leverage those within your business to build solid foundations that will lift you back up when times get tough.
Knowing yourself will also help you know what you can do and what you cannot do. It is important to start here so that you can craft your community from authenticity.
When you're a solopreneur you will want to build it into a safe and supportive place where you're able to flex your skills and strengths to help your members reach their own goals.
Join our Free Workshop that will help you discover your own core values and the process of building out great business ideas. Download Free
2. Define the goal.
Starting and building a community can be very time-consuming. So, think hard about what kind of community you want to create and how you want it to be. If you line it up with your true self and your passions it won't feel like hard work.
Do you want a private, invitation-only platform that meets once a week for a catch-up? Or a huge, freewheeling group? Do you want to focus your efforts on in-person meetings or online interactions?
What kind of topics do you want to talk about? Do you want to focus on only a certain industry? Invite people with certain skills? Or do you want to reach out to anyone with the same interests?
If everyone is facing similar challenges it can make the community grow closer as you'll understand each other and work through supporting each other.
What compelling struggles are you capable of addressing that are consistent with your skills, focus, and leadership?
3. Members come first.
When you start a community. You're doing it to solve a problem in your own career or life, but to get members, you need to be concerned first with their needs, not yours. A great leader focuses on helping other people solve their problems and achieve their goals. Otherwise, what's the point in starting a community?
If you genuinely make good connections, help others and create great content people will naturally come to you with opportunities. By not being opportunistic, you will actually get more opportunities!
3. Pick a platform.
Let's assume you want to build a community that meets in person. You would need to find a place, location and way to promote your event. You can use search engines like Eventbrite and Meetup to attract new members.
Alternatively, if you go online, you need a platform. I would recommend start by using a social media channel that you enjoy and use the most. Therefore it wont be extra hassle logging in and posting and engaging with people. That way you also double it up as digital marketing efforts. It can be on instagram, twitter, facebook or even linkedin! Pick a place where you hang out online the most and start posting.
If you want to meet in-person meeting at bars, restaurants, libraries, or universities will often work with you for free or very little money.
4. Stop thinking and start doing. Today.
Once you've found the answers to those last three questions, get going. Nothing stalls a great idea like time. The wanting is always the easy part.
It takes little to no effort to start building a community and if you start building it now you get a head start against your future self.
5. Invite industry leaders.
Honesty, you can't know everything. If you entice people to join by getting interesting speakers with great stories to tell you not only share the wealth of knowledge but you help connect your members to people they wouldn't usually have access to.
You should aim high; you'll be surprised at the calibre of people you can attract.
6. Make it regular.
Though things can change it's important to demonstrate that your community will hold regular, reliable events. Show that you believe the community will thrive over the long term, and you'll increase the odds it actually will. Share resources, information and bring fun activities so your community can enjoy being a member and understand the benefits of sticking around.
7. Encourage networking.
Not everyone is naturally outgoing, so include features to encourage people to introduce themselves to one another. This can range from workshops, asking everyone to introduce themselves to one person they don't know, to formal 30-minute "speed-dating" sessions.
Get creative and start connecting with your community yourself to understand what their other passions in life are.
8. Be authentic.
No one wants to join a group if it's just a load of strangers who just self-promote or want to get ahead. A community is a collaborative environment where you want to feel safe enough to open up your struggles so that you can grow and support each other towards your personal successes. So what's better than leading by example? Be yourself, be authentic and connect with your audience – as YOU.
Leaders don't create followers, they create more leaders
Building a community around your business can be the best thing you do as an entrepreneur. You will be able to connect with like-minded people, share your struggles, your vulnerabilities but also share your wins and seeing those around you succeed will make you feel successful. So surround yourself with an amazing squad, help them achieve their goals and you will no doubt achieve your own.
Join the Madhat Community
If you're interested in joining a community with a bunch of diverse go-getters then join our private community for creatives, business owners and start-ups. The password to join is: UNICORNS